Traditional Creative
Does your graphic design present the image you want?
Most people understand the risks they face when they choose to handle their own legal or tax matters, but many don't realize the risks that they face when they choose to handle their own graphic design. The potential pitfalls can be poor first impressions, as well as lost opportunities and profits, to name just a few. A professional graphic designer on the other hand, can ensure that your marketing materials produce results, create a powerful impression and increase your profits.
Graphic design takes many forms and we cover the whole range of services that are normally required by clients including: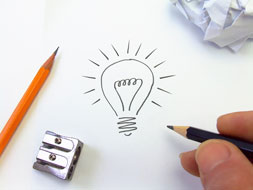 Graphic design
Logos
Corporate stationary
Brochures and folders
Sales material
Newsletters
Product packaging
Office signage
Large format graphics
Exhibition stands
Radio spots
TV ads
Ultimately we understand the importance of the graphic design philosophy and build this process into all aspects of our visual work. This knowledge enables us to assist you throughout the graphic design process ensuring your business message is clear, concise and has the maximum graphic design impact.
Custom Design
If you already have a look and feel for your company we can match it so that your materials are consistent, helping with brand recognition. If you have a set of corporate standards we can work with them.
You tell us what you want and we give you a quote, it's that simple.
Contact nxtConcepts now 888-215-0820 and find out more about the benefits of our creative design services.